Feng Shui is the intentional practice of designing interiors and exteriors to elevate your energy and feel good. Essential oils are a fabulous to include in a Feng Shui home.

Essential oils are pure plant extracts that have a wide variety of applications in your home. Such as, cleaning, diffusing, skin care, hair care, etc. *be aware of the quality of essential oils you are using, so that they are not comprised of additives or chemicals that do not bring about the best and most nourishing experience overall.
---
When looking to elevate the energy in a space, it is imperative to be mindful of what products you are purchasing and using. There are many ways to bring intention with upgrades to your home care routine.
Essential oils are a DIYer's special ingredient because there are many blends and recipes that can replace store bought products. Making it, yes cost effective, but most importantly a much healthier and elevating decision.
Ways to Use Essential Oils
In our home, I use essential oils in my floor cleaner, oven cleaner, surface cleaner, and diffuser.
Diffuse
Diffusing essential oils is a wonderful way to instantly create a specific vibe indoors. With only 3-5 drops of an essential oil added to the water in a diffuser bowl, a fine mist circulates the room that it is placed for 5HRs+. This is an easy option and a great place to begin using essential oils in your home.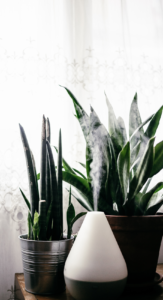 Room Spray
Likewise, you can make or purchase an essential oil based room spray to use in a space. Room sprays are a portable option that can also be used in areas like the car, a hotel, as a quick remedy, and is often comprised of a blended mix of multiple oils – specific to it's use.
For example, the Clear the Vibes Room Spray is a custom blend that includes oils that work together to clear and reset the energy in any space.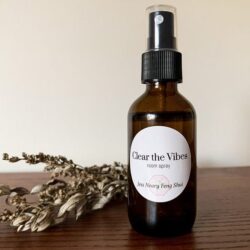 Cleaners
Using essential oils in home cleaners is simple. You can begin with citrus oils, as they are known to amplify cleaning efforts. Adding a couple drops of lemon, wild orange, or lime can yield fantastic results in your cleaning ritual(s).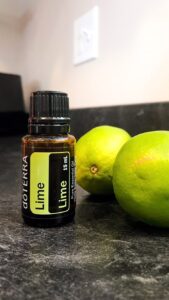 Personal Care
baths
body scrubs
skin care
roller balls
etc.
Essential oils work marvelously for our physical self; therefore, you can add a variety of them to your personal care ritual(s). I thoroughly enjoy my coffee body scrub with vanilla essential oil, adding a drop of patchouli to my shampoo and calming my sensitive skin with a lavender, frankincense and roman chamomile face serum.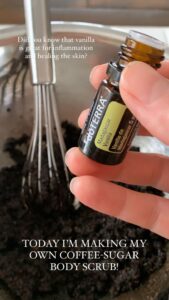 Beginner Essential Oils
A few great beginner essential oils are LEMON, LAVENDER and PEPPERMINT. Each offer a different shift in an environment. Lemon is purifying and elevating (as citrus essential oils often do). You can add a couple drops in your surface cleaner for added shine or diffuse to lift the energy into a cheerful vibe. Lavender is relaxing and calming. You can add a couple drops to your floor cleaner to calm the energy in your home or diffuse it to feel relaxed and serene. Peppermint is refreshing and cooling. Peppermint essential oil can be applied to the back of the neck to relieve brain fog instantly or diffused to create a motivating and productive environment.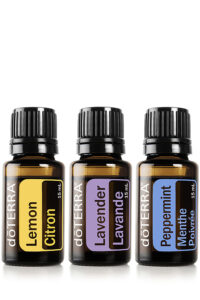 ---
Elevating the energy in your space can be simple, easy and natural with essential oils.

To purchase your own essential oils, check out my online shop at doTERRA HERE.
To purchase Jess Neary Feng Shui essential oil products, check out my online shop HERE.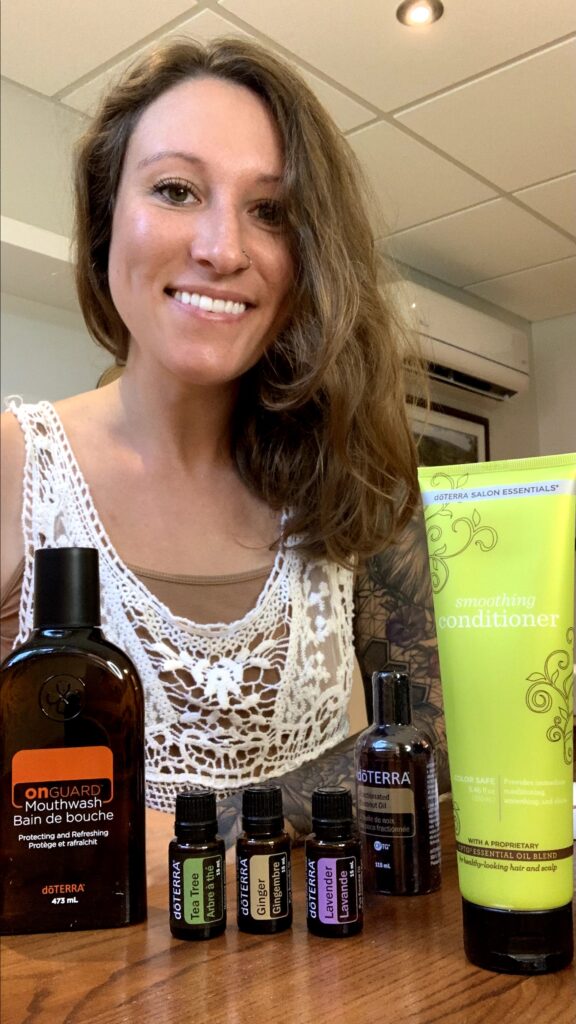 How do you enjoy essential oils in your space? What are your favorite essential oils? I'd love to hear!