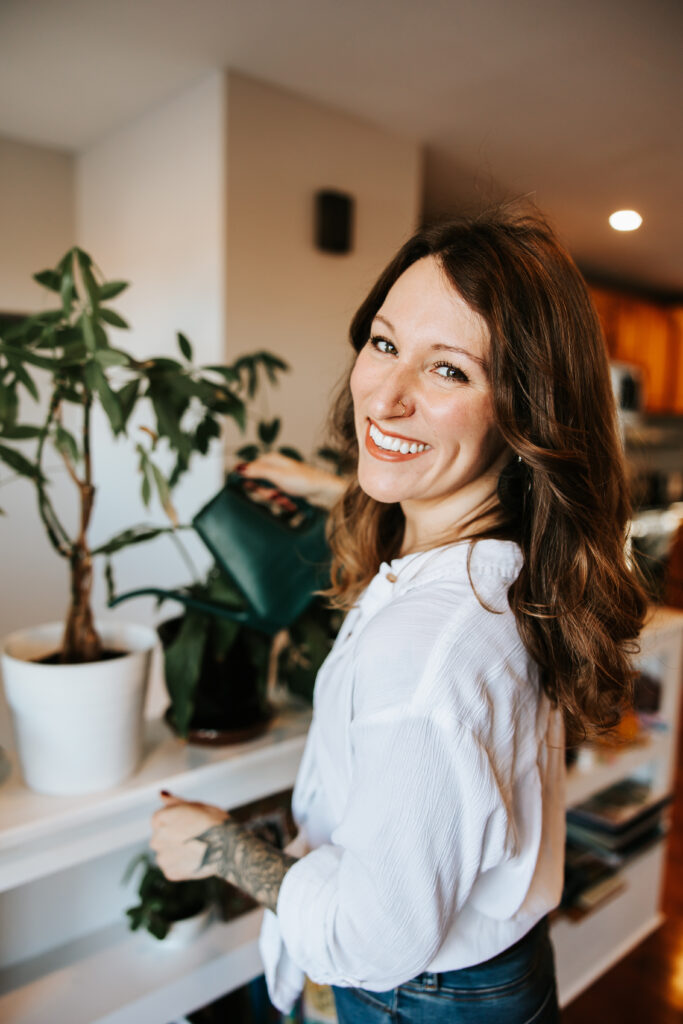 Hi! I am Jess…
I grew up in a charming village in The Maritimes, Hampton New Brunswick Canada. My favorite memories are always outside in nature, whether it was picking strawberries with my mother and brother at the local U-Pick , camping, jumping + shattering pockets of ice in the winter woods, driving my family's ATV, going for hikes on local trails, swimming in the lake, etc.
After graduating from Hampton High School, I decided to study business at the local university (UNBSJ) and later furthered my studies with Interior Design. While studying and obtaining my Interior Design Diploma, I was also studying and practicing various Energy Healing modalities, such as Reiki, Yoga, Meditation, and Qi Gong. These mindful practices provided lightness on my journey which put me in alignment with Feng Shui.
Feng Shui is the ancient practice of arranging your environment to promote health + prosperity. Feng Shui has welcomed more peace, love and happiness into my own life and it is an honor to help others around the world do the same. Coupled with Interior Design, I am positioned beautifully to offer energy healing through practical design applications.
I am a mother to 3 incredible children and wife to my life partner Bryan. I enjoy gardening (indoors and out) and living a life connected to nature, as our homestead also includes chickens, our pup Luna and cats, Celeste and Jade.
I am also incredibly grateful for you being here. Thank you for listening to a bit of my story and look forward to working alongside yourself to create a home/office that supports your intentions, goals and vision.